In the world of rock 'n' roll, where eccentricity is the norm, AC/DC's Angus Young still manages to stand out with his iconic schoolboy outfit. As the band gears up to release their first new album in six years, 'Power Up', we delve into the backstory of this unique fashion statement.
So, why does Angus Young, the lead guitarist of AC/DC, don a schoolboy outfit? Let's unravel this rock 'n' roll mystery.
The Birth of the Schoolboy Outfit
It would be Angus Young's older brother Malcolm and his sister Margaret who suggested in 1974 that he may want to don a costume or an outfit on stage with his band AC/DC. His siblings suggested a schoolboy outfit.
It didn't seem like a terrible idea to the guitarist since he had already performed on stage with the band wearing a multitude of outfits including a Superman costume, a Zorro-style mask, and cape a gorilla suit.
The First Appearance of the Iconic Outfit
A schoolboy outfit seemed tame in comparison. Murray Engleheart, author of AC/DC biography Maximum Rock And Roll recalled how Angus' sister came up with the idea of a schoolboy uniform revealing "He was going to Ashfield Boys' High and he used to dash into the house after school, wouldn't change and would practice guitar all night in his uniform, and his sister Margaret suggested he wear his uniform on stage because he was this crazy schoolboy guitarist – and it worked."
Angus would wear the outfit for the first time in April of 1974 at Sydney's Victoria Park. And this wasn't the AC/DC people were familiar with. The band was still rehearsing in a bedroom.
The Band's Costume Experiment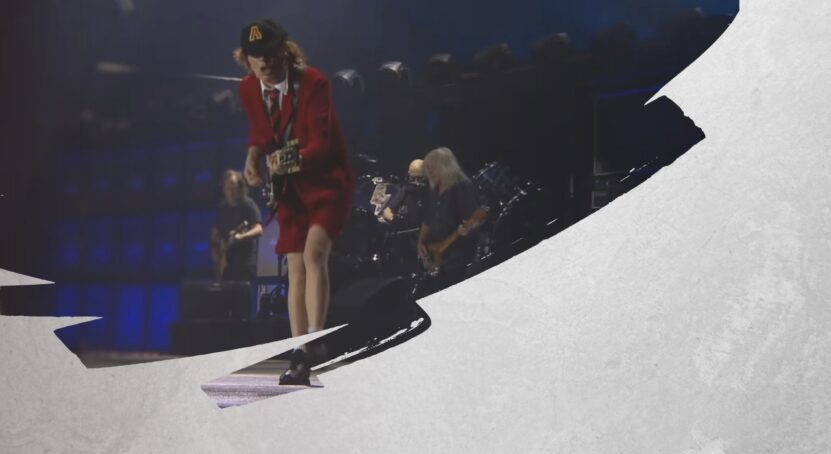 Bon Scott was not in the band yet and Angus had just graduated high school. It wasn't just Angus who was in a costume that night as the entire band decided they needed to step up their stage presence. AC/DC's then drummer Noel Taylor remembered that moment saying "The band had been talking about wearing costumes and we decided we'd dress in character, It was something different; we wanted attention" he'd say.
The Impact on Angus Young's Performance
It would be older brother Malcolm Young who decided the band needed to step up their image ahead of their gig at Sydney's Victoria Park. Malcolm would tell his bandmates he would be planning to play on stage wearing a satin airman's jumpsuit and Angus would wear his trademark school uniform: while drummer Noel Taylor dressed as a joker, and frontman Dave Evans dressed as a glam-influenced rocker. Of course, only one uniform stayed with the band and it would be the schoolboy outfit.
The Publicity Stunt Behind the Schoolboy Outfit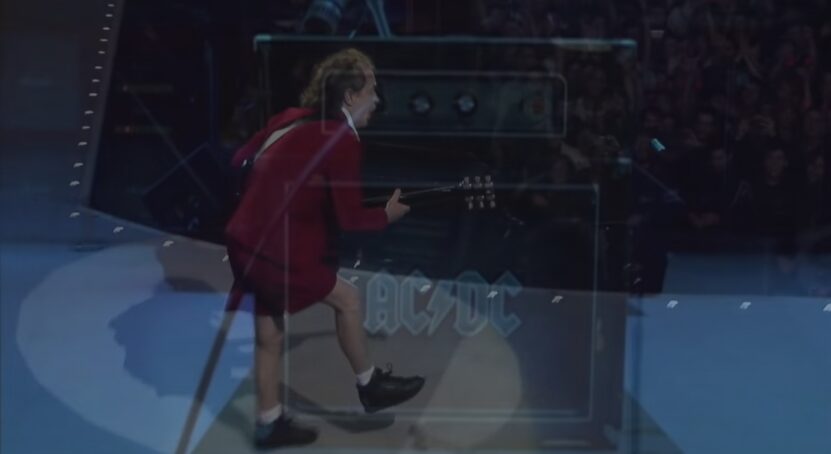 In fact, Angus would wear his actual school outfit from Ashfield Boys High School in Sydney. Angus would tell Total Guitar his first experience of wearing the schoolboy uniform on stage revealing: "That was the most frightened I've ever been onstage," "But thank God, I had no time to think. I just went straight out there.
The Transformation of Angus Young's Stage Presence
And the band even devised a publicity stunt where they claimed Angus was born in 1959 instead of 1955 to make the media think he was in fact still a schoolboy. And up until that point in AC/DC's short-lived career Angus wasn't well known for his stage presence, but frontman Dave Evans remembered in the book AC/DC The Early Years and Bon Scott, how the uniform changed the guitarist revealing "I remember thinking to myself boy this is fantastic.
The Challenges of Performing
So the schoolboy uniform really did something to his psyche and shaped what he does. He's a fantastic performer, but until then the wasn't a great performer." That's not to say everything went smoothly as Young would tell Total Guitar how one gig had his stomach turning saying "I remember one night I said to the rest of the band, 'I'm not going out there. The police couldn't get into the place.
There was some madman running around inside the hall with a meat cleaver, chopping into the people! And the front row was all bikers and I said, 'They just want blood!'
Final Words
In the electrifying world of rock 'n' roll, certain images have become iconic. One such image is that of Angus Young, lead guitarist of AC/DC, energetically strumming his guitar while dressed in a schoolboy outfit. As the band gears up to release 'Power Up', their first new album in six years, we delve into the backstory of this unique fashion statement.
From the initial suggestion by his siblings to his first nervous performance in the outfit, Angus Young's schoolboy uniform has become a symbol of AC/DC's rebellious spirit. The outfit not only transformed Young's stage presence but also played a part in a clever publicity stunt.
Despite the challenges and fears, Young's commitment to the schoolboy outfit has cemented his place in rock 'n' roll history.