As the iconic rock band Guns N' Roses conclude their latest electrifying tour, they've given fans a unique behind-the-scenes glimpse into their off-stage life. In a recently released image, charismatic frontman Axl Rose can be seen immersing himself in some local sightseeing, taking full advantage of the band's rare day off.
The image, which quickly garnered attention from fans worldwide, showcases a different side of Rose, one that contrasts with his dynamic on-stage persona. Swapping his signature microphone for a tourist map, the legendary vocalist is seen exploring the local culture and landmarks, a testament to his curiosity and appreciation for the cities the band has visited during their tour.
Guns N' Roses Official Store Reveals New EP Coming Next Year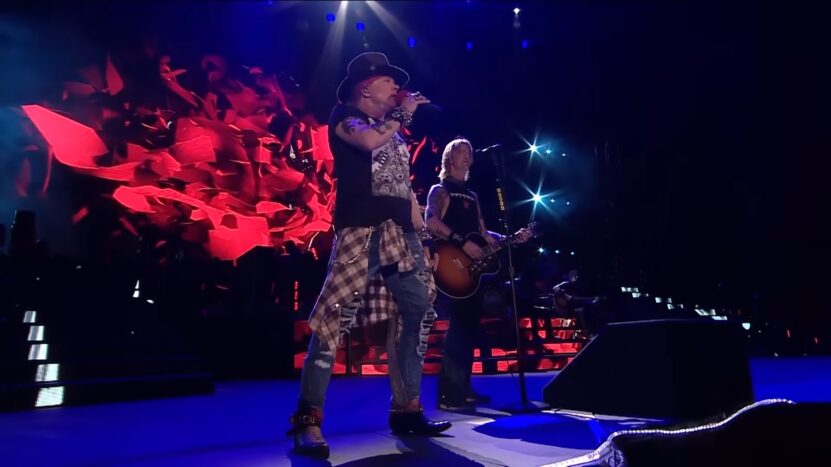 Guns N' Roses's official store has listed an imminent EP from the band, which will consist of 4 songs. Dubbed the Hard Skool EP The tracklist is as follows
Hard Skool
Absurd
Don't Cry (Live)
You're Crazy (Life)
The release is stated to be exclusive to the Guns N' Roses store and will retail for $5.99 US and will ship on February 25, 2022
Guns n' Roses Share Wild Video of Band Playing in Indiana
Guns N' Roses played in Indiana a few weeks ago, the home state of both Axl Rose and Izzy Stradlin. The band's Instagram account posted a montage of the show on Instagram.
Guns N' Roses: The Story Behind Hard Skool
The story behind Guns N' Roses' new song 'Hard Skool' has been released on YouTube. Check it out below!
If you guys have been following Guns N' Roses for the past several years then you would know the one thing fans including me have been clamoring for has been new music. A few years ago several Guns N' Roses songs from the Chinese Democracy era fell into the hands of one fan named Rick Dunsford who purchased a locker from someone who used to work for the band's record label. In that locker were several demos from the early 2000s. Those songs would find their way online resulting in that fan getting banned from future Guns N' Roses concerts. One of those songs he allegedly had possession of was called Hard School, which the band finally released as a proper recording. Let's explore the history of the song.
It is thought that the song Hard School dates back to the mid-'90s. During a September 1996 interview with Howard Stern bassist Duff McKagan revealed that at the time Guns N' Roses were back in the studio working on a song for a new Jackie Chan movie.
Snippets of the song would leak ahead of Chinese Democracy coming out in 2008, During the time of its leak it was thought that the song's name was "Checkmate." with Axl Rose confirming in a fan chat in 2008 Checkmate is a bogus title. The working title is Jackie Chan" [htgth.com, December 12, 2008]. The full song wouldn't leak until after the whole Dunsford locker story came out. At that time the name of the song's name was Hard School.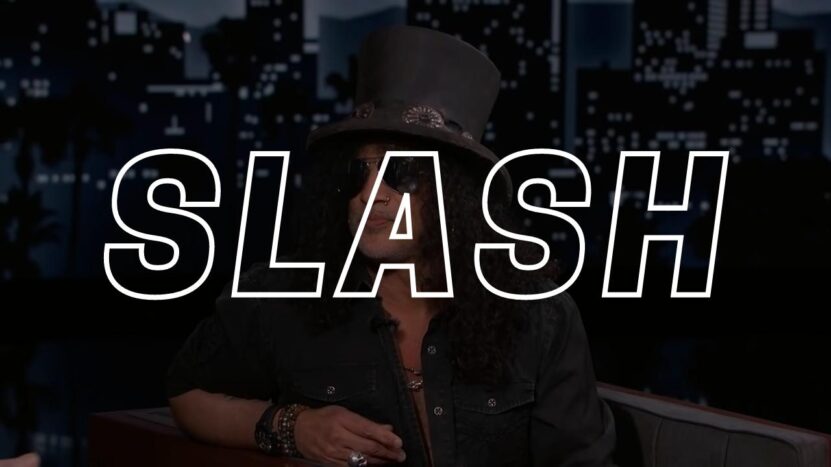 Some believe the lyrics may have been written about Slash as it's likely it was written after he left the band, but the music seems to have been written in 1995 during the time Slash was still in Guns N' Roses but was out on tour for his first Snakepit record. In Sorum's book, he would recall working in the studio with Axl during that time and how things were deteriorating. Sorum would recall his frustration in the book saying how he would normally show up drunk to the studio resulting in Rose screaming at him over the phone about his work ethic. Sorum would write in his book:
"I was just about to throw into the towel when Rick Rubin showed up".
We had previously agreed that he would produce our next record, and he had been waiting a long time to hear what we had come up with. "OK, so let me hear what you guys got… Where's Slash?" I glanced at the others and then quickly said, "Uh, he's not here right now." We then played a couple of tracks. Axl had one track he wanted to use for a Jackie Chan movie, and Rick seemed to like that one.
He turned to Axl after listening to it, and said, "Do you have any lyrics or melody?" Axl gave him a surprised look. "No." Rick scratched his head. The atmosphere was weird. "OK," he said. Then he left. After the door swung shut behind him, Axl said, "I never wanna see that guy here again. He's fired."
Let's Talk About the Dunford Connection
Strangely enough, after the leak Guns N' Roses were set to play in Mexico City in March of 2020 and a setlist that showed up online showed Hard School as an alternate song. Since then it's been on every setlist as an alternate song but hasn't been played live until recently.
Dunsford Would Recall the Dwyer and Michaels Show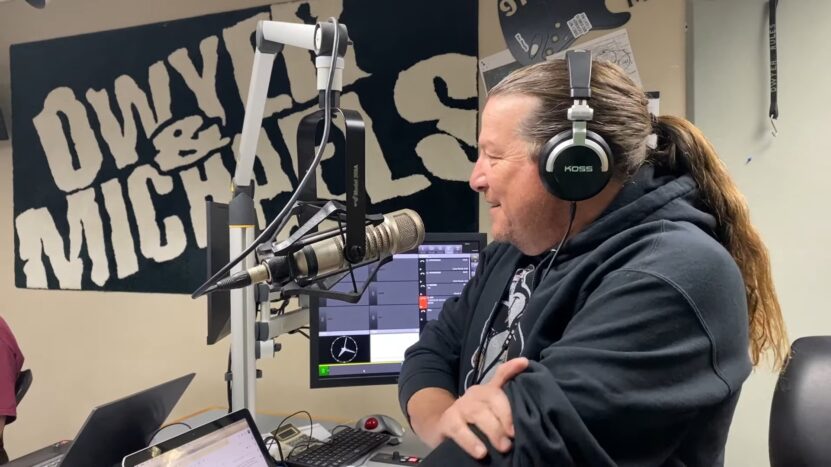 About two and a half months ago, I drove to Virginia, and there was a storage locker that belonged to Tom Zutaut [former GN'R A&R Rep]," "He didn't pay his bills or something and it was auctioned off. The individual that bought the locker, there were about 20 CDs in this locker of unreleased Guns N' Roses music from around '99 to 2000 or 2001."
Dunsford and several other fans raised $15,000 to purchase the music from the owner of the storage locker. When this news came out Guns N' Roses management reached out to Rick offering him the money he paid for the locker in return for the music, but the agreement fell through. Several songs from that very storage locker would leak and Dunsford was blamed for it by Guns N' Roses management. Dunsford would add in the same interview:
"I know the seller that I bought them from was continuing to sell to other individuals, and there was a massive leak. So pretty much, I've been blamed for this," As a result, Dunsford would be banned from any future Guns N' Roses shows after he was confronted by security at a show in Wichita Kansas after being denied entry into the venue.
In the world of rock legends, one iconic figure stands out for his enduring mystery: the reason behind Angus Young's choice to don a classic schoolboy outfit on stage with AC/DC remains a subject of fascination and speculation.