Axl Rose, the iconic lead vocalist of the legendary rock band Guns N' Roses, has lived a life filled with musical achievements, controversies, and personal relationships that have often been in the public eye. Among these relationships, his marriage to Erin Everly stands out as one of the most talked-about aspects of his personal life.
This article aims to shed light on the intricacies of their relationship, from their initial meeting to the eventual dissolution of their marriage.
Fun Fact: Axl Rose's real name is William Bruce Rose Jr. He legally changed his name to W. Axl Rose prior to signing his contract with Geffen Records in March 1986.
A Brief Overview of Axl Rose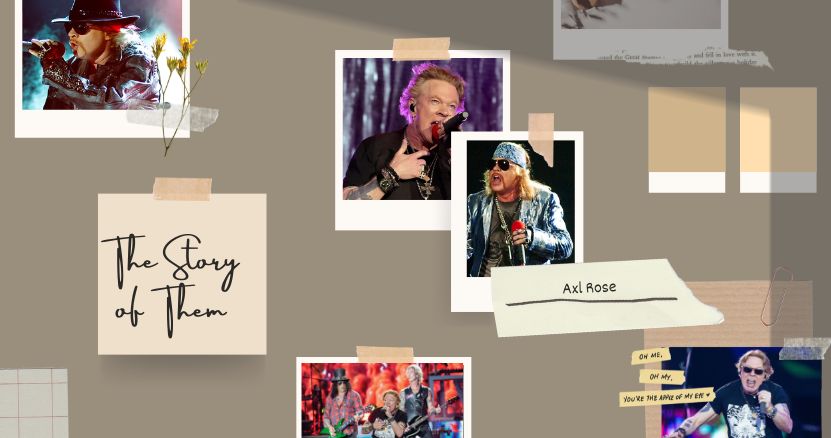 Axl Rose, born William Bruce Rose Jr. on February 6, 1962, is an American singer and songwriter renowned for his role as the lead vocalist and lyricist of the hard rock band Guns N' Roses. With a powerful and distinctive voice, Rose has been recognized as one of the greatest singers of all time by various media outlets.
Born in Lafayette, Indiana, he moved to Los Angeles in the early 1980s, where he became a pivotal figure in the hard rock scene. His journey with Guns N' Roses began in 1985, and the band's debut album, "Appetite for Destruction" (1987), became a monumental success, selling over 30 million copies worldwide.
Notably, his relationship with Erin Everly inspired multiple songs, including the hit "Sweet Child o' Mine."
Meet Erin Everly
Erin Invicta Everly was born on November 8, 1965, in Los Angeles, California. She is the daughter of Don Everly, one-half of the iconic rock-n-roll duo, The Everly Brothers. Growing up in a musical environment, Erin was exposed to the entertainment industry from a young age.
While she did some modeling in her youth, Erin is best known for her relationship with Axl Rose. She became a muse for Axl, inspiring some of Guns N' Roses' most iconic songs.
Interesting Fact: Erin's father, Don Everly, and his brother, Phil, as The Everly Brothers, were known for their harmonizing country-influenced rock-n-roll hits in the 1950s and 60s.
The Marriage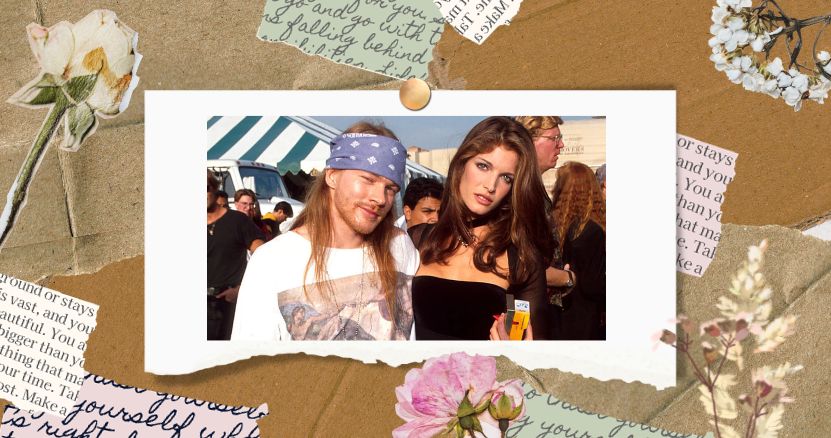 Axl Rose and Erin Everly decided to tie the knot in a spontaneous decision in April 1990. The wedding took place in Las Vegas, a city known for its quick and often impulsive marriages.
However, their marital bliss was short-lived. The couple faced numerous challenges, both personal and external, which put a strain on their relationship.
Challenges and Controversies
Axl Rose's relationship with Erin Everly was not without its challenges and controversies. The late 80s and early 90s saw Rose in high-profile relationships with Erin Everly and later, Stephanie Seymour. These relationships inspired several songs, including the iconic number one hit "Sweet Child o' Mine".
However, allegations of abuse by Rose surfaced, causing significant public scrutiny. Additionally, the band's release, G N' R Lies (1988), stirred controversy due to Rose's inclusion of multiple slurs in the song "One in a Million". These controversies, combined with the pressures of fame and the rock and roll lifestyle, added strain to their relationship.
Fun Fact: The song "Sweet Child o' Mine" was a tribute to Erin Everly.
The Marriage Falls Apart
The continuous controversies, combined with the challenges of maintaining a relationship in the public eye, began to take a toll on Axl and Erin's marriage. The allegations of abuse, coupled with the external pressures from the media and the band's own internal dynamics, created a volatile environment. The couple's personal issues became more public, and the strains in their relationship became evident.
Pro Tip: Maintaining a private life while in the public eye can be challenging. It's essential to have a strong support system and clear communication with your partner.
Divorce and Legal Battles
The culmination of these challenges and controversies eventually led to the couple's decision to part ways. The details of their divorce proceedings and any subsequent legal battles remain private, but it's clear that the end of their relationship was a significant chapter in both of their lives. The impact of their split was felt not only personally but also professionally, as it influenced the direction of Axl's music and public persona.
Impact on Axl Rose's Music
Axl Rose's tumultuous personal life, especially his relationship with Erin Everly, undeniably influenced his music. Following their separation, the tone and lyrics of his songs began to reflect a deeper introspection and a more profound sense of vulnerability.
Tracks like "November Rain" and "Estranged" from the "Use Your Illusion" albums are believed to be inspired by the complexities of his relationships. The raw emotion in these songs resonated with fans, making them some of the most iconic tracks in rock history.
Fun Fact: "November Rain" is one of the longest songs ever to enter the top 10 of the Billboard Hot 100 chart, with a runtime of over 8 minutes.
FAQ
What other songs or music videos featured Erin Everly besides "Sweet Child O' Mine"?
Apart from the iconic "Sweet Child O' Mine" music video, Erin Everly also appeared in the Guns N' Roses music video for the 1987 song "It's So Easy." The video had a more risqué theme, showcasing a mix of S&M elements between Axl and Erin.
What were the reasons behind Erin Everly selling Axl Rose's personal items?
In 2013, Erin Everly auctioned several personal items related to Axl Rose. This collection included love letters, their wedding video from 1990, candid photos of Axl Rose, handwritten song lyrics, clothing he wore in music videos, and even their marriage certificate. The exact reasons behind her decision to sell these items remain speculative.
How did Erin Everly's life progress after her divorce from Axl Rose?
Post-divorce, Erin Everly had relationships with several well-known celebrities. She married Jack Portman in 1997, with whom she had three children. However, they divorced in 2006. Erin faced legal issues in 2010 when she was arrested for domestic violence against Matthew Klyn.
Did Erin Everly attend any Guns N' Roses concerts after her divorce from Axl Rose?
Yes, in 2011, Erin Everly was spotted attending a Guns N' Roses concert in Atlanta, Georgia. There were speculations that Axl Rose avoided playing in Atlanta in the past because he knew Erin resided there and was concerned she might attend.
Conclusion
Axl Rose's marriage to Erin Everly was a significant chapter in the rock star's life. Their relationship, filled with passion, challenges, and controversies, not only shaped their personal lives but also left an indelible mark on the music world.
The songs inspired by their relationship have become anthems for many, capturing the essence of love, loss, and the complexities of human emotions. While their marriage may not have stood the test of time, the impact of their relationship on Axl Rose's music and legacy is undeniable.