Picture this: it's a decade ago, and I'm on a road trip with my brother. The radio is playing some classic tunes, and suddenly, the unmistakable chords of 'Knockin' on Heaven's Door' fill the car. My brother, a huge Guns N' Roses fan, starts to hum along, and then he says something that makes me almost swerve off the road. He thinks the song was written by Guns N' Roses!
I couldn't help but laugh as I corrected him, explaining that this iconic song was actually a Bob Dylan classic. I remember telling him about how Guns N' Roses first performed their cover of the song live in 1987 at the Marquee club in London, even though they wouldn't record it until 1990 for the Tom Cruise movie 'Days of Thunder'.
And then I shared the most interesting part: Bob Dylan himself had commented on Guns N' Roses cover of his song, and Slash, the lead guitarist of Guns N' Roses, even played on a Dylan song! It was a fun moment of music trivia that added a special touch to our road trip.
And now, every time I hear 'Knockin' on Heaven's Door', I can't help but smile as I remember that day and our little debate over who really wrote the song. It's funny how music can create such lasting memories, isn't it?
For more fascinating stories about this song, check out our latest true story of 'Knockin' on Heaven's Door' below!
Guns N' Roses and TouchTunes App to Giveaway 'Appetite for Destruction' Box Sets!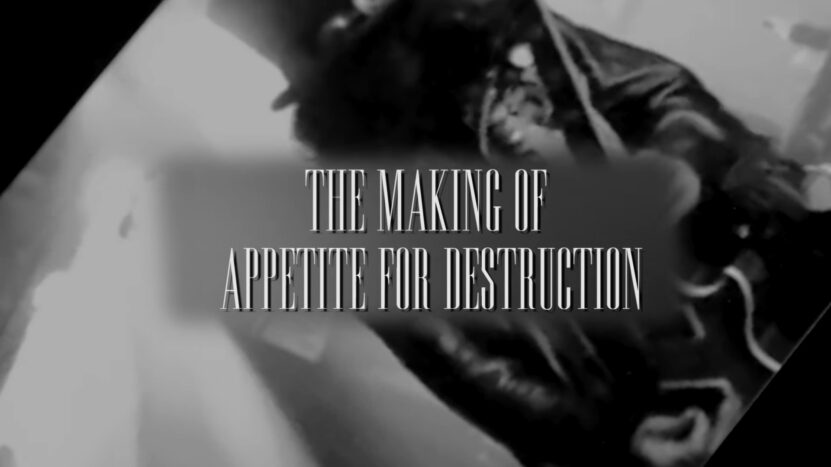 According to a press release from TouchTunes App you can enter for a chance to win an 'Appetite for Destruction' Locked and Loaded box set! The band really needs to do a better job of getting the word out there about these types of contests. Check out the release below
story continued below….
NEW YORK CITY — TouchTunes Entertainment Network has announced that it is partnering with the celebrated hard rock band Guns 'N Roses and Universal Music Entertainment in a promotional sweepstakes designed for fans of jukeboxes and heavy metal. Through July 29, fans who play a Guns N' Roses song using the TouchTunes mobile app will be automatically entered in the contest for the chance to win a highly collectable Appetite For Destruction: Locked and Loaded" boxed set, valued at nearly $1,000.
The brand-new box set includes a remaster of the classic Guns N' Roses album "Appetite for Destruction," several unreleased tracks and a wide variety of GNR treasures. The limited-edition package is sealed in a simulated-leather wood cabinet with embossed GNR logos and a handmade 3-D cross.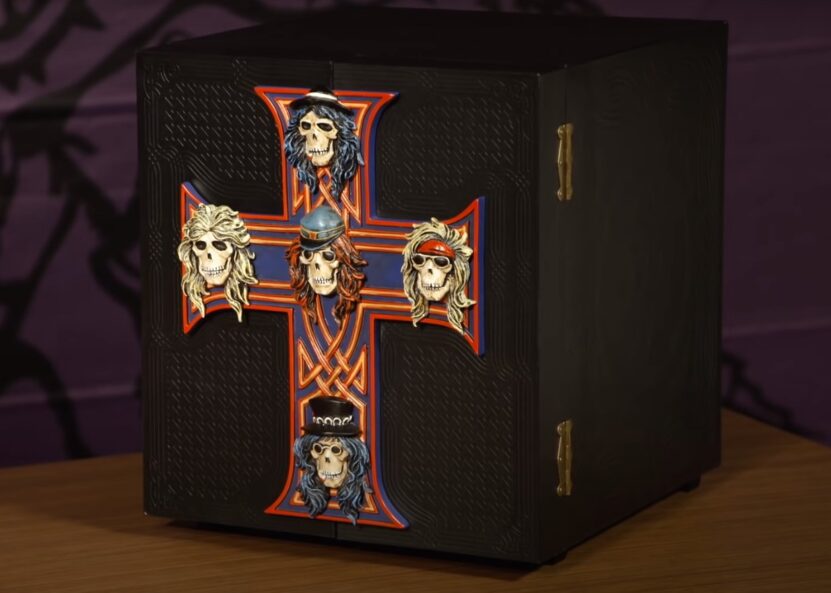 During the final week of the sweepstakes (July 23-29), TouchTunes will turn up the volume of the promotion with a first-of-its-kind Guns N' Roses jukebox home-screen takeover, featured exclusively on select TouchTunes jukeboxes. The home-screen takeover will include a unique Guns N' Roses background and custom GNR playlist tiles.
"TouchTunes is proud to partner with Guns N' Roses and Universal Music Entertainment to provide our operators with a promotional program that inspires consumer engagement across our jukebox and mobile platforms," said TouchTunes director, music and channel marketing Juan Nuñez. "We always aim to expand upon the possibilities of promotions across our network to drive value for our music and operator partners. Be on the look-out for more soon."
Bottom Line
In conclusion, Guns N' Roses and TouchTunes App are teaming up to offer fans a chance to win the coveted 'Appetite for Destruction: Locked and Loaded' box set. This exciting contest, which runs until July 29, is a testament to the enduring popularity of Guns N' Roses and their timeless music. So, if you're a fan, don't miss out on this opportunity! Play a Guns N' Roses song on the TouchTunes mobile app and you could be the lucky winner of this highly collectable box set. Stay tuned for more exciting updates and promotions from Guns N' Roses and TouchTunes!